Featured Products
Featured Products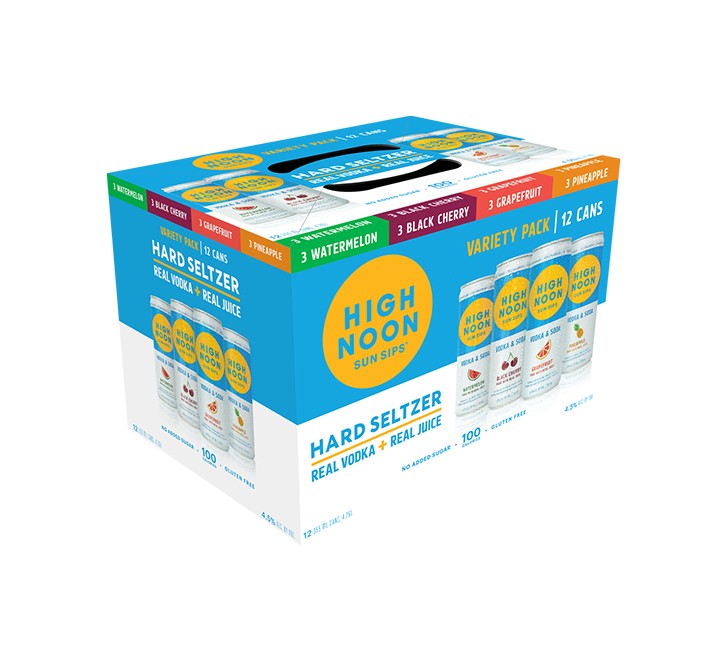 High Noon Tailgate Packs
Category
Hard Seltzer
Producer
Diageo
Country
USA
Description
OUR HARD SELTZERS
MADE WITH REAL VODKA, REAL JUICE AND SPARKLING WATER. ONLY 100 CALORIES, NO SUGAR ADDED AND GLUTEN FREE. TRY ALL OF OUR SUN SOAKED FLAVORS, NOW AVAILABLE IN VARIETY PACKS.
VARIETY 8 PACK
Grab an 8 pack of High Noon for on-the-go enjoyment. Variety 8 pack includes: 2 Pineapple, 2 Grapefruit, 2 Watermelon and 2 Black Cherry cans.
VARIETY 12 PACK
Pick up a variety pack to share with friends and find your favorite flavor! Variety 12 pack includes: 3 Pineapple, 3 Grapefruit, 3 Watermelon and 3 Black Cherry cans.
All Flavors: