Featured Products
Featured Products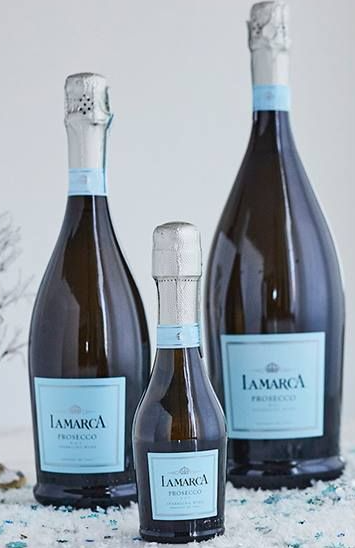 La Marca
-
Varietal
Prosecco
Country
USA
Region
California
Formats
750ml, 375ml
Description
What is Prosecco?
Prosecco is a bright and versatile Sparkling Wine named for the Italian region from which it comes.
Legally, all Prosecco wines must be sources and made from grapes grown within the official boundaries of this region. Within this area, the Veneto zone grows the revered Glera grapes used to make our La Marca Prosecco sparkling wine.
With a delicate, golden straw color and sparkling with lively effervescence, the La Marca Prosecco taste offers hints of ripe lemon, green apple and grapefruit framed by mineral undertones. The palate is fresh and clean, with aromas of fresh citrus, honeysuckle and white flowers.