Featured Products
Featured Products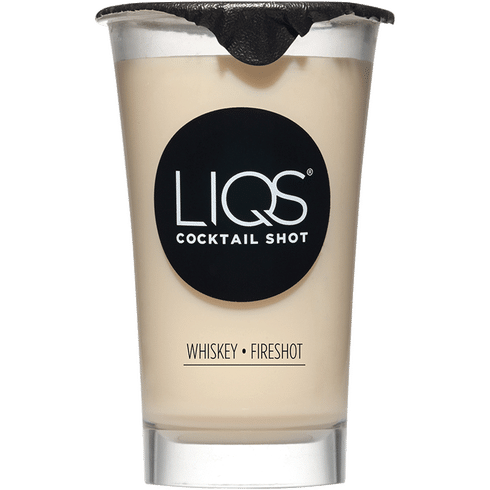 LIQS
Category
RTD Shots
Producer
Gallo
Country
USA
Description
PREMIXED COCKTAIL SHOTS
MADE FROM PREMIUM SPIRITS & REAL FRUIT JUICE
LIQS Cocktail Shots, the world's first premixed cocktail shot, are changing the game with their portable ready-made mixtures of premium spirits, real fruit juice and natural flavors. As leading innovators within the Ready-to-Drink category, it is no wonder that LIQS has become a celebrity, influencer and consumer favorite at top music festivals, major arenas and high profile events.
LIQS are sold in five flavors and available at liquor stores, bars, nightclubs, hotels, golf courses, music venues, festivals and many other venues across the country.
VODKA LEMON DROP
The most popular shot in America, we use real lemon juice and sugar cane to create our version of this sweet & sour classic.
123 Cals • 8g Carbs • 7g Sugar
20% ABV • 40 Proof
Gluten Free
VODKA KAMIKAZE
Typically made from vodka, triple sec and lime juice, we've infused ours with a hint of natural vanilla that elevates this classic shot.
109 Cals • 6g Carbs • 5g Sugar
20% ABV • 40 Proof
Gluten Free
VODKA LYCHEE GRAPEFRUIT
We keep the flavors natural, not overly sweet. The citrus of grapefruit balances effortlessly with the sweetness of lychee.
102 Cals • 5g Carbs • 4g Sugar
20% ABV • 40 Proof
Gluten Free
TEQUILA CINNAMON ORANGE
A LIQS original, this mind-blowing flavor combination is an industry first and will change the way you look at a tequila shot.
150 Cals • 9g Carbs • 9g Sugar
20% ABV • 40 Proof
Gluten Free

WHISKEY FIRESHOT
We combine premium whiskey with pure cinnamon and vanilla crème to create our most dangerously delicious shot yet.
164 Cals • 17g Carbs • 13g Sugar
20% ABV • 40 Proof
Gluten Free