Featured Products
Featured Products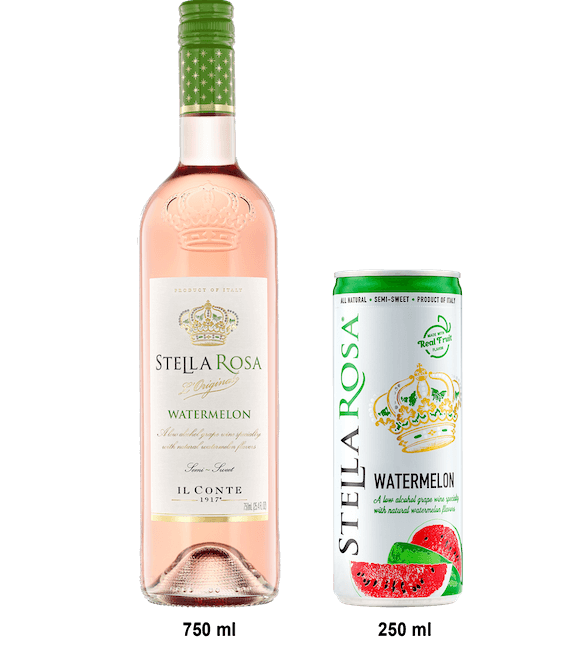 Stella Rosa Watermelon
2021
Varietal
Moscato
Country
USA
Region
Formats
750ml
Producer
San Antonio Winery
Description
WATERMELON
OVERVIEW
Stella Rosa®? Watermelon is crisp, refreshing, and making a splash among Stella Rosa®? lovers. Could this be your new favorite too? You won't know unless you Taste The Magic®? for yourself.
FLAVOR PROFILE
Fresh watermelon
SIZE VARIATIONS
750 ml – Perfect for sharing with a couple loved-ones or treating yourself after a long day!
250 ml Cans - let's Stellbrate Canvenience!
FOOD PAIRING RECOMMENDATIONS
This flavor pairs wonderfully with light salads, such as Greek or Caesar, as well as salty appetizers like Edamame or Jalapeño poppers. For dessert, you can pair it with coconut cream pie!